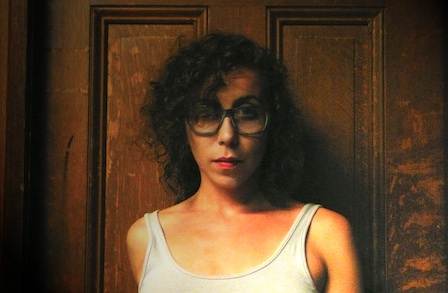 Poet and artist Ariana Reines
Book Review
A Sand Book (2019)
by Ariana Reines
I haven't read a book of poetry since high school, but I feel like I should branch out after reading so many novels and works of nonfiction. Poetry is, after all, literature. Going into my mid 40's, I finally met a handful of poets who I respect, so at the very least I owe it to these acquaintances to acknowledge the validity of poetry as a form of literature. I did enjoy
A Sand Book
by Ariana Reines. She peppers her poetry with contemporary references to sex, drugs and celebrities, and it isn't hard to figure out her point of view.
Here is one example of a her style:
Witness me as I draw this X
Everything your eye touches is the content of your kingdom
The crown slides down over my eye
The world exposes its egg to the Sky
man It will be Thursday again
Ashton's skateboard face and Demi's skull face will be bathed in severe sun
People Magazine will go up in flames
Or another:
wanna feel the heat of a woman who knows pain
Yazidi women and girls call each other comrade
I'm not at all certain this is true
I met Pussy Riot at Richard Hell's one night, proceeded to not write about it
Richard had just read a thing in public to make him look like no friend to women
Reines is also a studio and performance artist, and I wouldn't be surprised to see her write a novel or at least a book of short stories. A Sand Book is a good book of poetry for people who don't read poetry.