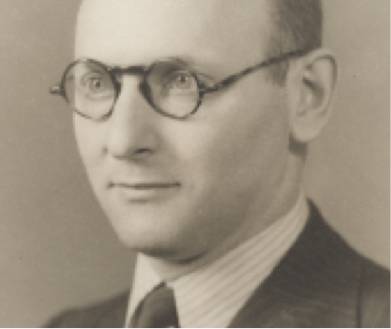 Isaac Bashevis Singer is a suprising omission from the 1001 Books list
Book Review
The Spinoza of Market Street (1963)
by Isaac Bashevis Singer
Isaac Bashevis Singer doesn't rate in the 1001 Books list. I'm not shocked- Singer, despite winning the Nobel Prize in Literature, doesn't have much of a contemporary audience. I'm not sure how many (if any) of his books you would see on the shelf at your average Barnes & Noble let alone an indie book store- despite the Nobel Prize in Literature, despite the fact that he lived and worked in the United States for most of his adult life. I've never had a friend bring up Singer in conversation, never heard of one of his books being adapted for film or television, never read an article about him. The more I consider his absence from my literary consciousness, the more bizarre it seems.
That's what I was thinking when I saw him on the list of Nobel Prize winners, and I found this stand alone Audiobook version of his short story,
The Spinoza of Market Street
. Spinoza was incredibly prolific with a career full of novels, short story collections and children's literature, all of which was lauded, but also it seems, almost forgotten not fifty years after he was canonized.
The Spinoza of the story is an elderly professor, living in the pre-destruction Jewish ghetto in Eastern Europe. Basically what happens is he falls in love with his housekeeper, or rather, the owner of the boarding house where he has been consigned during a patch of ill health in middle age. It all seems very innocent, almost 19th century in the tone, It certainly represents a clear "before" the Holocaust portrayal slice of Jewish life. Honestly, Singer has published so many books I'm not even sure where to begin,