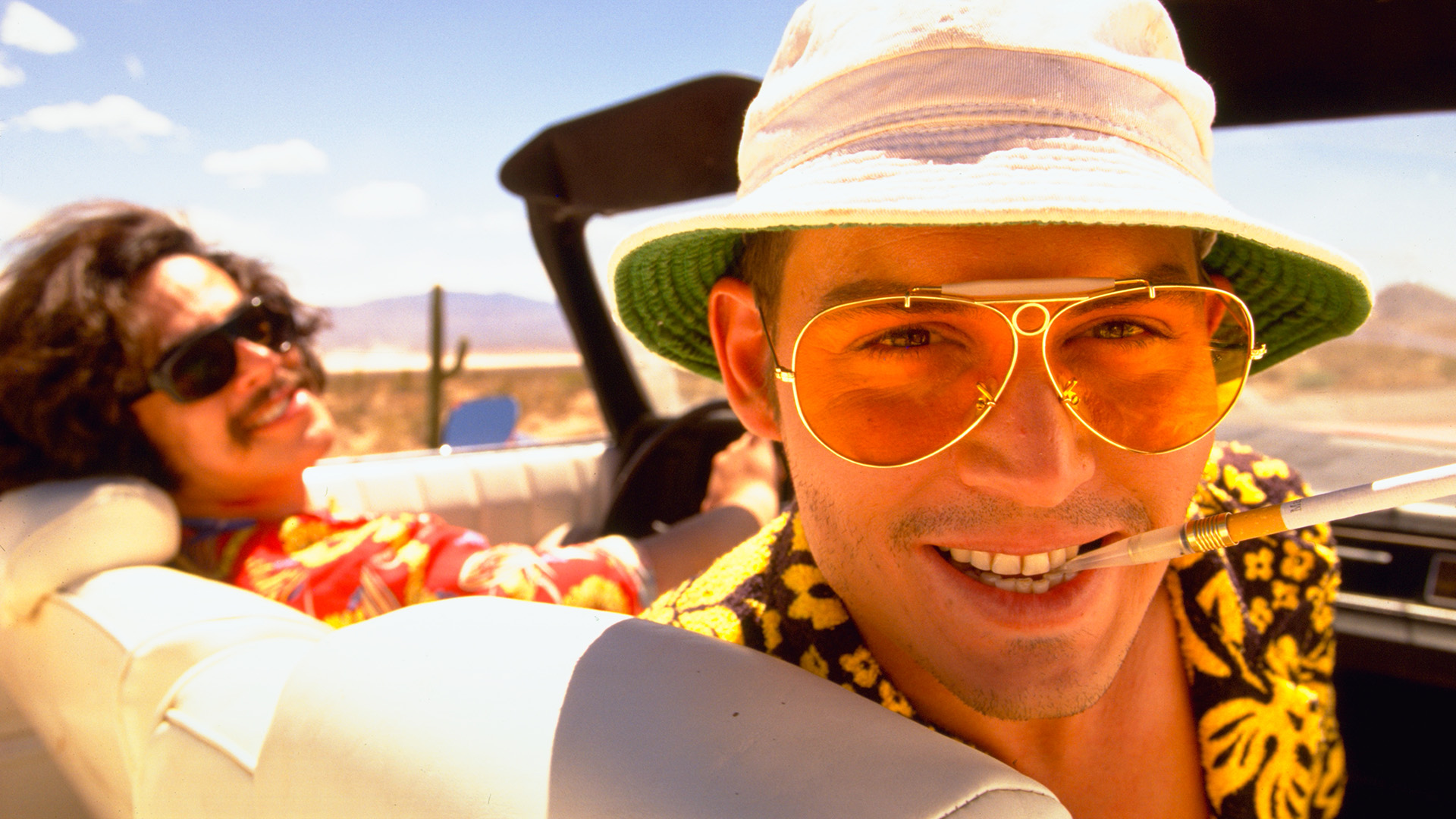 Johnny Depp plauyed Rauol Duke in the movie version of Fear and Loathing Las Vegas
Book Review
Fear and Loathing in Las Vegas: A Savage Journey to the Heart of the American Dream (1972)
by Hunter S. Thompson
My high school and college self really loved Hunter S. Thompson. Not just
Fear and Loathing in Las Vegas
, but
Hell's Angels
,
Fear and Loathing on the Campaign Trail 1972
and even the
Rum Diaries
. Thompson represents the end of the 1960's counter-culture. One of the most prescient sequences in modern fiction is the scene in this book where Raoul Duke and Dr. Gonzo attend the annual conference of Drug Prosecutors and Police- capturing a moment at the very beginning of the decades long "War Against Drugs." Thompson is actually capturing the moment, in his own words, where the "high-tide" of the 1960's counter culture smashed against the shore and the tide began to recede back into the ocean.
If you consider that Thompson published
Hell's Angels
in 1966, two years before the
Electric Kool-Aid Acid Test
, you can make the claim that he was one of the first non-beats to fully appreciate the San Francisco "scene." Thompson clearly refers to his own attendance at the acid tests held by the Merry Pranksters, and he cites Kesey in the text of Fear and Loathing. Re-reading Fear and Loathing also made me consider the important role that magazine journalism, particularly Rolling Stone played in the development of the new journalism that Thompson epitomized.