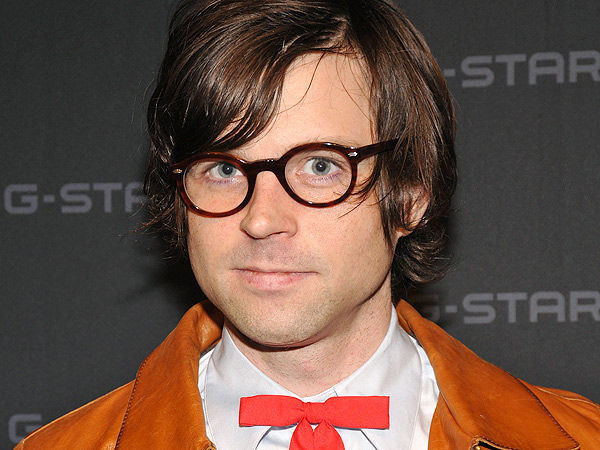 Ryan Adams
Show Review: Ryan Adams
@ The Wiltern Los Angeles, CA.
It is a stereotype of Southern California life that any discussion between two people there begins with a biblical style recounting of the driving route taken to get there, "I got on Fountain, then took the 101 South to the 10 West to the 405 and got off on Santa Monica Blvd.") That experience is slowly being eclipsed by the Uber/Waze narrative, with the narrator discussing particulars of the driver (in the Uber scenario) or particular details of the route (for Waze) instead of just giving a blow-by-blow detailing of the route itself. I'm more of a Waze guy than Uber, since I don't typically drink when I'm out, and driving to The Wiltern, located in the center of Los Angeles, from Silver Lake, located on the East side of Los Angeles, is kind of Waze proving ground because it's all surface streets.
Since I started using Waze to drive to the area around the Wiltern (Koreatown.) I've notice improvements. For example, Waze used to have a nasty habit of popping you out onto an unregulated intersection from a side street- forcing perilous crossings and turns without the protection of a signal or stop sign. I've noticed a firm decrease in this kind of behavior from Waze, now you tend to top out of side streets with signals regulating the intersection.
By no means a fan of Ryan Adams, or even vaguely familiar with his catalog, I was none the less interested in seeing his live show. He has an eccentric, unpredictable reputation particularly in the department of his live show and generally seems to embody the character of a capital R romantic artist down to his inner ear issues that give him problems with flash photography and stage lighting, to his Hollywood actress wife Mandy Moore who he won't talk about in interviews, to his robust lack of radio hits since the post 9/11 success of
New York, New York
. He's positively a modern day Lord Byron or Percy Shelly.
For all the drama, last nights show sounded about as unpredictable as a Beach Boys concert, with Adams reliably delivering a mix or classics and new jams with the cold blood of someone trying to demonstrate reliability to a larger audience of music industry and Hollywood types. His new songs (identified to me by my girlfriend) were pleasing jammy country rock numbers and then the old songs featured new arrangements that typically included steel guitar and/or extended guitar solos.
Mostly, it sounds like Ryan Adams has been smoking weed in the Hollywood hills and listening to Tom Petty and Eagles records, and it is hard to imagine that he has crafted a sound like that in any way other than it being a simple mirror of his inner life, so songs about heartbreak aside, it seems like Ryan Adams must be in a pretty good place emotionally.
Currently ranking #389 on the Last.fm top 500 artist chart (without the plays attributable to Whiskeytown or Ryan Adams and the Cardinals), it isn't hard to contemplate a Ryan Adams renaissance: sunset set times at major American and European festivals, tv appearances, etc.) The new record did debut at #4 on the Billboard chart when it was released late this year.
On the other hand, Ryan Adams has also been doing things like producing the last Fall Out Boy record and of course, Jenny Lewis'
Voyager
LP. Lewis came out for a single song last night, but last week they did a joint show together, so that is firm evidence of Adams being invested in Lewis' career beyond making the record. Producing a Fall Out Boy record is not something undertaken unless one has a clear sense of professionalism and presumably desire for a pay check. Last nights workmanlike performance can perhaps be further interpreted of Adams desire to establish a reliable persona within the music industry, and undo his top line biography as a willfully eccentric and somewhat self destructive capital A artist.