Cat Dirt was there from the beginning. This is a photograph, taken on July 22nd 2005. It is from the first show of Fifty on Their Heels.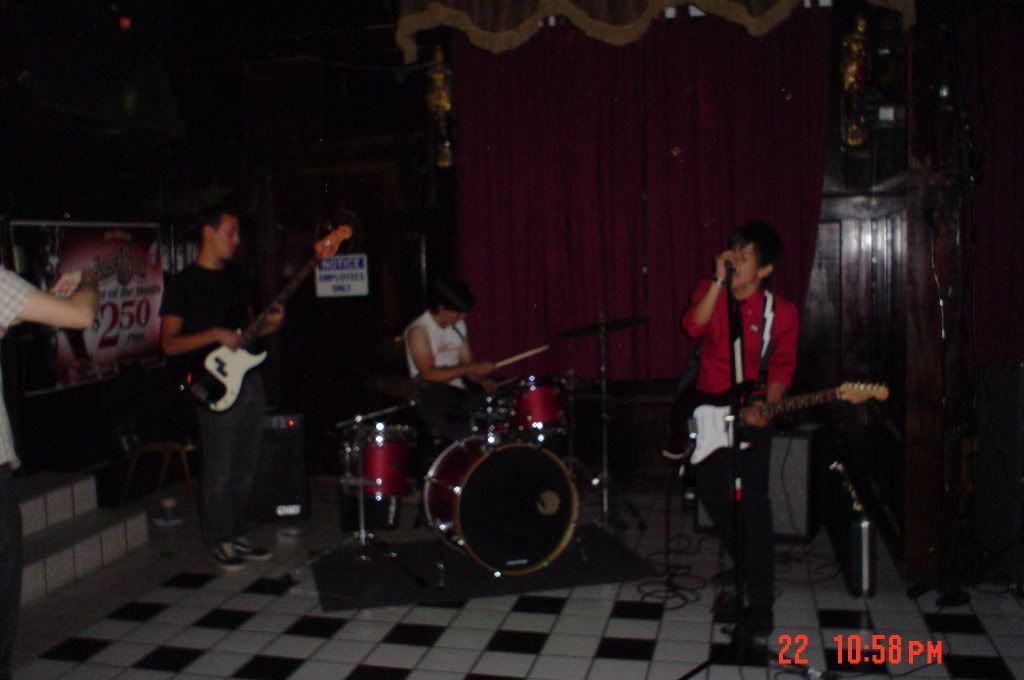 They are playing on the floor of the small room. This, in Cat Dirt's opinion, was a significant event in the history of the san diego local music scene. Now, almost one year later, the Sports Club has completed a renovation that catapultes it to the top of the list of local venues to see music.

The timing of the Sports Club re-opening serendipitously co-incides with an avalanche of local talent- I won't even start listing bands.

So, of course, yesterday night Cat Dirt and Cat Dirt wife had to go see the first show at the new San Diego Sports Club. Lady Dottie and the Diamonds were headlining. Cat Dirt admits to having to overcome some initial scepticism about Lady Dottie and the Diamonds, but the rave reviews of their Monday night(weekly) show at the Tower Barm, coupled with the fact that key boardist Joey Guevara moved in across the street, were enough to overcome reservations.

And you know what? It was really fun. They perform mostly covers of rock(not as much "Blues" per se)bands like steppenwolf and rolling stoves. The crowd was super enthusiastic.


Here's the new stage- it's at the back of the old pool room:


There's Joey and Lady Dottie- who wore glasses(?)

Here are neighbors Cat Dirt wife and Mollie ¡Society!


Best...street...ever...(21st st in Golden Hill)(also included in that comment: Habitat, and something else i can't mention in print.