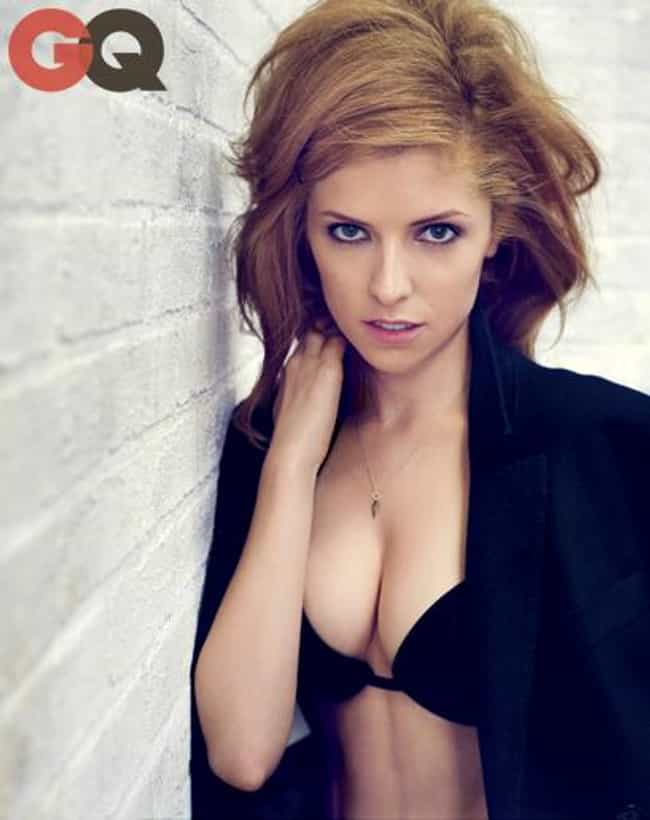 Sexy Anna Kendrick/GQ photo
Book Review
Scrappy Little Nobody (2016)
by Anna Kendrick
It's only mildly embarrassing to declare myself a fan of Anna Kendrick, based on her performance in
Up in the Air
. I learned from this book that she was in the Twilight movies but the closest I've come to that franchise is a sighting of Kristen Stewart with her girl posse in Echo Park five years ago. The Audiobook is freely available at the Los Angeles Public Library- over 60 copies available at a time! Also, Kendrick herself reads her own book, which was something I enjoyed listening to Julia Louis Dreyfus read the Veep memoir of her television character.
So yeah, I listened to
Scrappy Little Nobody
, Anna Kendrick's best-selling 2016 memoir, and I have to say that I found it incredibly, heart crushingly sad, and I can't believe that Kendrick and her publishers didn't see it the same way. Take, for example, the saddest portion of the book, where Kendrick describes the imaginary parties she would like to throw for her non-existent friends, she doesn't have time for parties or friends because she has been working non stop since she was in junior high.
I'm not a snob when it comes to celebrities, I'm interested in the process of fame as it relates to art, and you can make an argument that actors are artists (they would certainly make that argument.) Unsurprisingly, Kendrick doesn't spend any time on the craft/art of acting, presumably because the assignment is to create a series of themed "essays" with the depth you expect from twitter- where Kendrick maintains a well-curated presence.
I am of the frequently voiced opinion that all famous artists are monsters because they possess the irrational believe that they, among thousands, are destined for fame. I also think Kendrick is interesting enough to have some thoughts on that subject, but baby, they ain't here.