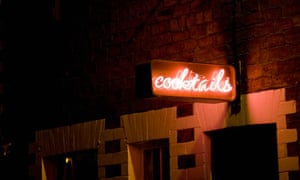 Scene from the Glasgow Underworld, location of The Necessary Death of Lewis Winter by Malcolm Mackay, book one of his Glasgow Trilogy
Book Review
The Necessary Death of Lewis Winter(Glasgow Trilogy Book 1) (2013)
by Malcolm Mackay
Like science fiction/fantasy, crime fiction is another genre where I'm on the look out for books which cross the divide between genre and literature. This escape from a genre pigeonhole into the wider and more prestigious world of literature is a cardinal development of the 20th century cultural-industrial complex, where interested professionals (critics, professors, graduate students of literature) comb non-literary territory to "elevate" and with it, their own prestige by virtue of "discovering" hitherto overlooked talent.
The Necessary Death of Lewis Winter
was published in the UK in 2013, winning genre crime-fiction type awards. In 2015 it crossed the sea to the United States, where a well designed US copy has joined its brethren in the Glasgow Trilogy has garnered similar positive attention. Calum MacLean, the hit man-narrator who has been hired to kill Lewis Winter, behaves like a character in a Japanese samurai/ronin film: He has a code of ethics, professional aspirations and a business-like attitude towards murder. Mackay elevates the proceedings above typical genre territory with insightful writing about the victim, Lewis Winter, a small-time Glaswegian drug dealer with a pushy, younger girlfriend and aspirations towards intruding on the drug selling territory of MacLean's employer.
Glasgow is, of course, a major character. Anyone familiar with Scottish literature of the 1980's and 1990's will know about the lower classes of Glasgow, but the depiction of the Scottish underworld was novel.