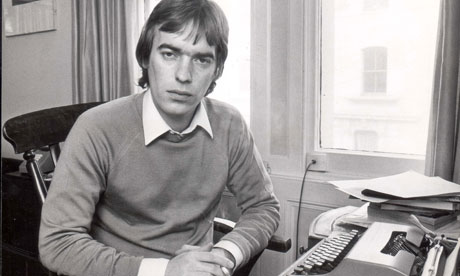 Martin Amis: Money A Suicide Note
Book Review
Money: A Suicide Note (1984)
by Martin Amis
I was really looking forward to reading
Money: A Suicide Note
and I am pleased to report that it was not disappoint. Indeed, you could argue that it is just as relevant in the era of Trump as it was in the era of Reagan. It's the story of John Self, a cockney made good in the world of advertising, who has abandoned his craft in an attempt to film "his story" which is called both Good Money and Bad Money at various points. He is assisted by a breezy "20 something" film producer, Fielding Goodney (played by Pete Campbell from Mad Men in the BBC version). Back and forth he goes between London and United States, his rapidly deteriorating mental and physical health tracking the state of his film production.
Although it was the style of
Money: A Suicide Note
which engaged me: brusque, masculine, lurid, Amis also knows how to put together a plot, and the denouement comes as a startling surprise.
Money: A Suicide Note
also contains meta-fictional tricks like including the author as a character (brought in to rewrite the original script for the film.) John Self is a memorable character, sympathetic despite the fact that he is a confirmed woman beater, alcoholic, whore monger and of course, successful ad executive, all of which would seem to make him the opposite of sympathetic, but then, that is a testament to his skill as a writer.