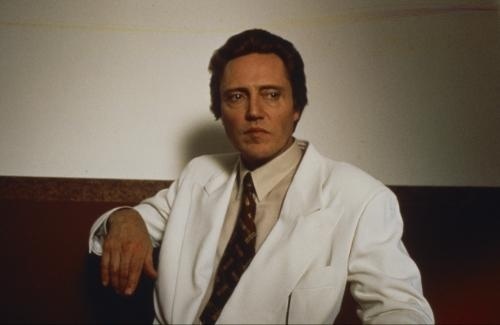 Christopher Walken plays the mysterious stranger in the movie version of The Comfort of Strangers by Ian McEwan. The film was directed by Paul Schrader ,
Book Review
The Comfort of Strangers (1981)
by Ian McEwan
Ian McEwan lost an astonishing five titles (of eight) that were deemed worthy of inclusion in the 1st edition of the
1001 Books
list in the 2008 revision. This decision tells you all you need to know about the flaws of the first list: An over-representation of late 20th century authors who achieved a measure of popular and critical success as judged by editors in the very early 21st century. Ian McEwan and J.M Coetzee allegedly represent 2% of the books one needs to read before one dies, according to the first edition of this list. That is insanity. You can't tell me that during 2000 plus years of literature, EIGHT Ian McEwan novels make the list and
The Odyssey
, Dante's
Inferno
and
The Canterbury Tales
are all found wanting.
Perhaps the justification is that a large majority of readers are likely to have read books like The Odyssey, and therefore they don't need to be included, but how many people who bought the
1001 Books to Read Before You Die
book had read either Atonement or Amsterdam, McEwan's huge critically acclaimed, prize winning, spectacular novels? I would bet that is over 50% of the potential audience for the
1001 Books
list.
Which is not to say that
The Comfort of Strangers
, McEwan's second novel, isn't worth a read. This novel, along with his first, earned him the nickname "Ian Macabre" and based on this novel and the
Cement Garden
it's not hard to see an alternate universe where McEwan turned into something like an English version of Stephen King.
The Comfort of Strangers
follows a middle-aged English couple on holiday in a nameless city. They come into contact with a strange local couple and what happens next... will shock you. Suffice it to say that Christopher Walken plays the husband of the shadowy pair the English couple encounter in the movie version.