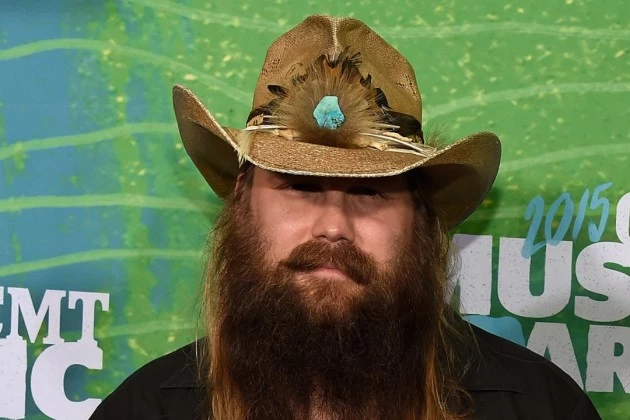 Chris Stapleton was the most revelatory performance at Coachella in 2016
Coachella Arts & Music Festival 2016, weekend one
Bands Reviewed: The Kills, Underworld, Run the Jewels, Pete Yorn, Autolux, Chris Stapleton
There are at least five different Coachella festivals in 2016: There is the general population non campers festival, the general population campers festival, the VIP festival, the Artists festival and the secret celebrity festival centered on the special celebrity RV lot. At this point, I would be hard pressed to make a case for attending minus an Artist level wrist band. At no point did I spend more than five minutes outside in general population, in a thwarted attempt to see James Murphy's Despacio sound system.
For me the most interesting interaction is between the Artist level wristband and the special VIP/celebrity RV lot. There is a path between the RV lot and the artist village that you essentially have to walk on, unless you are so high up that you get driven from point to point. The most rarified real estate of all is the headliner only artist area behind the main stage of Coachella. Even the highest level of general wristband is not sufficient to get you in there, you need the artist specific wrist band that grants you access to that area. There is also a special wrist band for people who are affiliated with the Polo Club, I saw that wrist band on the wrist of a co-worker of my date/reason I was there.
The most important thing to understand about Coachella from a business perspective is that it sells out instantly, long before any artists have been announced. In a practical sense, it mean that Goldenvoice/AEG can book whomever the fuck the want to book. This is most notable amongst the bands/artists chosen
at the bottom of the bill.
Just to take a random "classic" Coachella bottom of the line-up snapshot, let's look at 2007. In 2007, the bottom of the bill included, Amy Winehouse and David Guetta (Friday), Girl Talk, Pharoe Monch, Justice, the Fratellis, Andrew Bird, Ratatat, the Avett Brothers, Grizzly Bear and the Coup. Those are all absolute bottom of the bill artists! In 2007, I actually watched many of those artists. In 2016, the bottom of the bill artists are unrecognizable.
FRIDAY
The Kills; This a band that I have now seen three of four times because they are managed by the company of my significant other. I was indifferent at first, but I've grown to appreciate the onstage gyrations of front woman Alison Mossheart. I'm still not entirely clear why The Kills played this year, but they are always a solid late afternoon/early evening booking, and the crowd was into it. This was at the outdoor stage.
Underworld: I was super excited about seeing Underworld play, maybe for the first time? They had their full line up, and raced through a collection of old hits and material from the new record. They closed with Born Slippy. It was a commanding performance, the light show was excellent and the the crowd was enthusiastic. They got a much better reception than Pet Shop Boys, occupying a similar slot in the festival a couple years ago.
SATURDAY
Run the Jewels: Run the Jewels performed an explosive late afternoon set on the main stage. They were a highlight of the festival. Unlike many rap artists, including former main-stage headliners, they do not suck live. They managed to ignite the (relatively modest) main-stage crowd with a mixture of adept rapping, up-to-date backing music and a special guest appearance from DJ Shadow. Red Run the Jewels bandannas had been widely distributed throughout the crowd, making the set something like a celebration of all things "Blood." Bernie Sanders introduced the group, Killer Mike seemed incredibly proud about that. The Run the Jewels performance was undeniably powerful, and I would recommend them to another festival goer if they were playing some other festival.
SUNDAY
Pete Yorn: Pete Yorn played Sunday afternoon in the Gobi tent. Yorn is an LA area musical stalwart, and part of the "Yorn Brother" who also include Rick Yorn, the super-agent and Kevin Yorn, attorney. I had it in my mind that York played folky style indie, but the set was actually filled with up-tempo radio friendly rock numbers. It made me think that he is really only one hit away from securing really top level status in terms of sales and live shows. But he isn't there yet, and I think it a very legitimate question to ask when the hit will come.
Autolux: Autolux followed Pete York on Sunday afternoon. Autolux also has a sound (heavy 90s style alt rock with electronic flourishes) that is out of step with the prevailing EDM/hip hop heavy taste of current Coachella-goers. That's a shame. It's almost like the Sahara tent has taken over the entire festival at this point. Autolux played an excellent set, anchored by the incredible drumming of Carla Azar. Azar, who was short listed for the Seth Myers band, drummed for Jack White when he had two bands at the same time and acted in the Michael Fassbender starring film,
Frank,
is certainly one of the top drummers working today. It's a pleasure to watch her work. The new Autolux songs are really good, it just seems they are playing a style of music which isn't particularly fashionable. They reminded me of the band Jawbox. Their new record, Pussy's Dead, is really good, too.
Chris Stapleton: Chris Stapleton was the highlight of the festival for me. He is another in the very short list of artists who have played both Coachella and Stagecoach. It makes sense that there would be some, because both festivals are thrown by the same entity in the same location, back to back to back. So far, that list of artists includes Sturgill Simpson, Trampled by Turtles and Willie Nelson. Chris Stapleton is the fourth. That is a short list, but I think it's a list that will grow longer as a consequence of the decimation of the process for a&ring rock bands.
If you are looking at the 2016 Coachella Arts & Music Festival and asking, who are the hot young rock bands on the bill, you may be stymied. Friday had Savages, who are still far from the pop charts, but two LPs into an incredibly well received career. Health are industry veterans at this point, Haelos are the only band playing Friday who even remotely fit that category. Saturday and Sunday are no better. Gary Clark Jr. might fit into that category, but if he's rock he's not "modern" rock, Churches, Courtney Barnett, Unknown Mortal Orchestra are already established. Same for Deerhunter and the Arcs. Sunday you've got Girlpool and Joywave.
I'm not saying that Chris Stapleton is up and coming, just that he fills a vacant niche at Coachella of "rock music" even though he is marketed as a country singer. It's not a secret that rock and country have a common heritage in the blues. In Chris Stapleton's masterful Coachella set, he walked back and forth across the line of blues, rock and country, aided by the voice of his wife. He had a simple set up of drums, bass and guitar and stood on the stage and sung while he played the guitar, but it was all he needed to wow the audience, which was clearly starved for the kind of sing-a-long country-rock vocals that are in short supply at Coachella 2016.
Stapleton clearly scratched an itch of the paying audience, and I assume this means more country cross-over artists at next year's version of the festival.