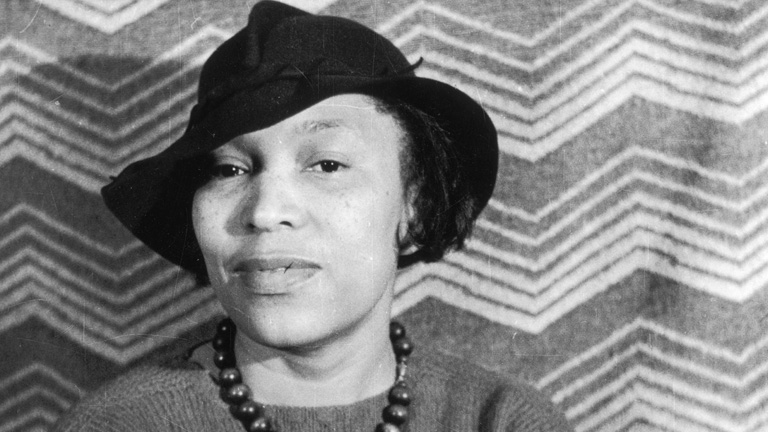 Zora Neale Hurston
Book Review
Their Eyes Were Watching God (1937)
by Zora Neale Hurston
Virtually forgotten by the 1960s,
Their Eyes Were Watching God
and the work of Zora Neale Hurston is a great example of a literary revival. According to the afterword in the edition I read, near the end of her life Hurston was working as a maid in Florida, and she was buried in an unmarked grave, which Toni Morrison famously located. Hurston is the acknowledged inspiration for Morrison. Unlike most of the major works of the Harlem Renaissance,
Their Eyes Were Watching God
is written in vernacular and Janie Crawford is no tragic mulatto (she is mixed race, though.)
Crawford's story is notable for a sophisticated rendering of the inner life of an unsophisticated heroine. Huston, a student of Franz Boas (famous anthropologist) was sophisticated as any author in the 1930s, but Janie is not. Despite an absence of formal education, Janie is a subtle, complicated character. She demonstrates deep personal insight and the book basically has a happy ending.