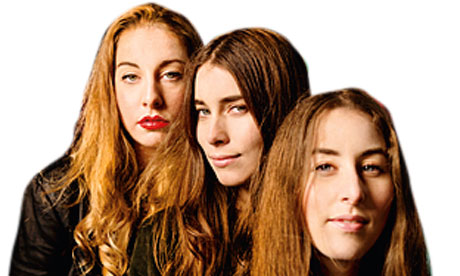 "HAIM: Hair" I swear to god HAIM weas standing in front of me at the Disclosure show last night.
This Week in NYC, LA & SD:
Saturday October 19th, 2013
Zoo Music CMJ Party
f.
Crocodiles
Dream Boys
Bleeding Rainbow
Punks on Mars
@ Passenger Bar in Brooklyn NYC
21+/FREE/NO CMJ BADGE REQUIRED
Big ZM/AF/IMPOSE CMJ part on Saturday night. If you are in NYC and one of my regular readers who isn't already going, you should def. consider checking out Dream Boys, if not every other band, but Dream Boys should be a revelation to the uniniatied, and their record on Art Fag is aces.
Tuesday, October 15th, 2013
HAIM (SOLD OUT)
Casbah San Diego
Widowspeak
The Void San Diego
(BUY TICKETS
)
I am deeply ambivalent about tonight's options but I don't actually have a ticket to HAIM. I'm working on it. I will let you know how it works out.
Wednedsay, October 16th, 2013
Friday, October 18th, 2013
Disclosure (SOLD OUT)
House of Blues San Diego
Disclosure
Fonda Theater Los Angeles
Make sure you come ready to dance to this show, because they aren't really a band to watch, in a very literal sense.
Saturday October 19th, 2013
The Mighty Boosh at the Festival Supreme this Saturday, October 19th at the Santa Monica Pier.
Festival Supreme f.
Tim & Eric
The Mighty Boosh
The Mr. Show Experience
Santa Monica Pier, Los Angeles, CA.
(
BUY TICKETS
)
I have my fingers crossed on this one, but Mama needs to see The Mighty Boosh, let alone Tim & Eric. Let alone The Mr. Show Experience.