Maria Minerva showed steady Artistic/Performance development.
Show Review:
Passion Pit
@ SDSU Open Air Theater
Maria Minerva &
Cherushii
@ The Void San Diego
Oh gosh what do I say about the Passion Pit show at SDSU Open Air Theater that doesn't make me sound like a snobby dick? I got nothing. Passion Pit has a ton of fans in the coveted 18-24 demographic. My favorite moment of the show was when the college age guy in front of me, who was aggressively dancing and fist pumping in his seat, made "challenging" eye contact with me as I sat immediately behind him with my head leaning against my hand in typical "bored" posture. His look seemed to say, "What- how can you be at this AMAZING Passion Pit and NOT be moved to dance." Looking back at him, I tried to say, "Go for it, bro." Then he turned back around and the moment was broken.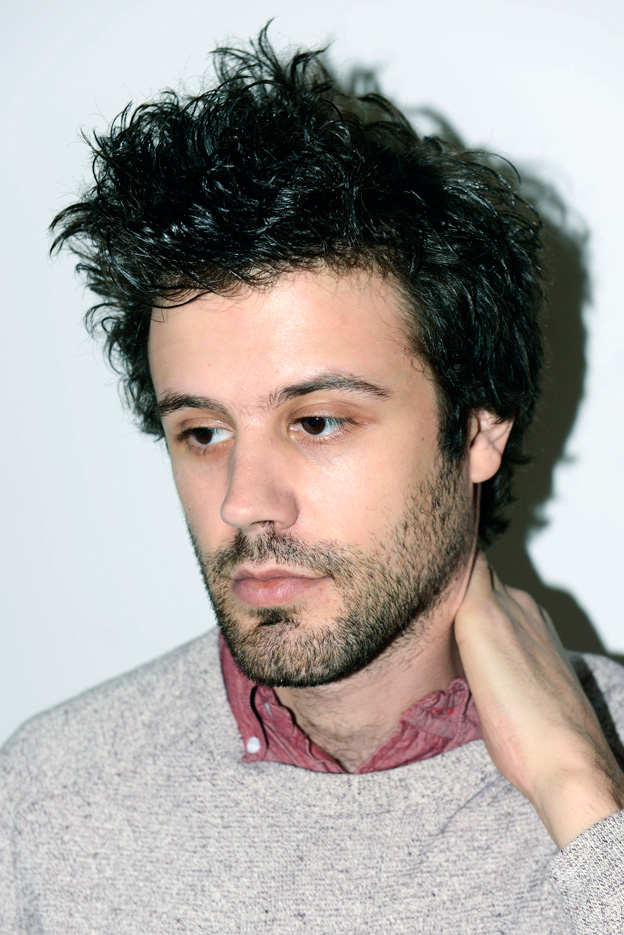 Passion Pit guy
The SDSU Open Air Theater is a nice venue though. Would go back.
At The Void the crowd was sparse but it was the right 20 people, as they say. The discovery of the night was Cherushii, a Bay Area dance music producer who performed with an array of drum machines, synths and other devices. It was pretty organic, and it seems like she is right in tune with what Pitchfork is feeling. She has a 12" coming out on November 3rd on 100% Silk. She could have a national/international career with her retro/contemporary/classic EDM sound. I almost want to say it's "tech/house."
Maria Minerva showed much improvement from her last performance- she answered many of the questions her last show raised. Would have been better to tour with an album out- which I hear is coming next year on Not Not Fun. I'm like "Soooo Maria- happy with Not Not Fun?" Trying to be all casual. She stayed at my house and I bought flowers and fucking scented candles because I want a Maria Minvera record so bad but it went NOWHERE. She is a fucking cool woman though. So smart. So smart. Very interesting.