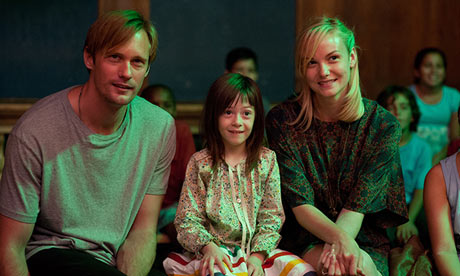 They made an updated movie of What Maisie Knew, starring Alexander Scarsgard from True Blood. By all accounts a terrible movie.
Book Review
What Maisie Knew
by Henry James
p. 1897
Guide to 19th Century American Literature
Book Review:
The Awakening
by Kate Chopin ,1899,
9/26/13
Book Review:
The Adventures of Huckleberry Finn
by Mark Twain, 1885,
10/15/13
Book Review:
The Portrait of a Lady
by Henry James ,1880 ,
7/16/13
Book Review;
Ben Hur
by Lew Wallace,1880
6/13/13
Book Review:
Little Women
by Louisa May Alcott,1869,
3/9/13
Book Review:
The Marble Faun
by Nathaniel Hawthorne 1860,
9/19/12
Book Review:
Uncle Tom's Cabin
by Harriet Beecher Stowe 1852,
9/12/12
Book Review:
The Blithedale Romance
by Nathaniel Hawthorne,1851,
5/30/12
Book Review:
Moby Dick
by Herman Melville 1851,
8/27/12
Book Review:
The House of the Seven Gables
,1851,
6/21/12
Book Review:
The Pit and The Pendulum
1842,
3/28/12
Book Review:
The Purloined Letter
by Edgar Allan Poe, 1844,
3/27/12
Book Review:
The Fall of the House of Usher
by Edgar Allan Poe, 1839,
3/20/12
Book Review:
The Last of the Mohicans
by James Fenimore Cooper, 1826,
6/18/12
What Maisie Knew
is about the fall-out from a messy, messy divorce, written from the perspective of the daughter of the divorcing parents. James starts What Maisie Knew with what must have then been a newish phenmenon: A split custody arrangement where she is to spend half her time with Dad and half her time with Mom. Both Mom and Dad quickly remarry, and the first several chapters will ring true to anyone has been through a nasty divorce, with both parents jockeying for affection and trying to turn Maisie against the other parent.
This, however does not last, instead first Mom loses interest, then Dad, and Maisie ends up spending time with her step-Parents, who have their own new relationships. It's a sad but familiar plight, but James creates Maisie as a calm, thoughtful little person (it would be a stretch to call Maisie a child given her narrative prowess) who persists as a calm center in a maelstrom of failed relationships and sexual drama.
Maisie's parents are thoroughly despicable people, feckless and "immoral" by the standards of the day. Thankfully her step-parents are slightly better, particularly Sir Claude, who when he is not having an affair with Maidie's step-mother (Yes, the step-father and the step-mother hook up in What Maisie Knew) treats her with respect and dignity.
In the end Maisie turns her back on all her assorted would-be step parents, parents and guardians and chooses the reliable Mrs. Wix and literally sails off into the sunset, leaving Sir Claude behind.