So here we are at the end- labor day weekend. it's a time to reflect on the summer. a summer that featured some great shows: the soon-to -be -legendary first Chicken! with Atoms, Power Chords & Fifty on Their Heels(JUNE). The great sports club show with Grand Ole Party, MC Flow and Fifty on Their Heels(JULY). This is a strong period for local music in san diego, particuarly if you like punk rock. If you combine 31G/Art Fag with what's going on with us and other bands, you have a significant thing. Inevitably, this will lead to corporate recogniition and co-option, and if history teaches us anything, it's that this co-option is inevitable. so let's enjoy the innocence while it lasts.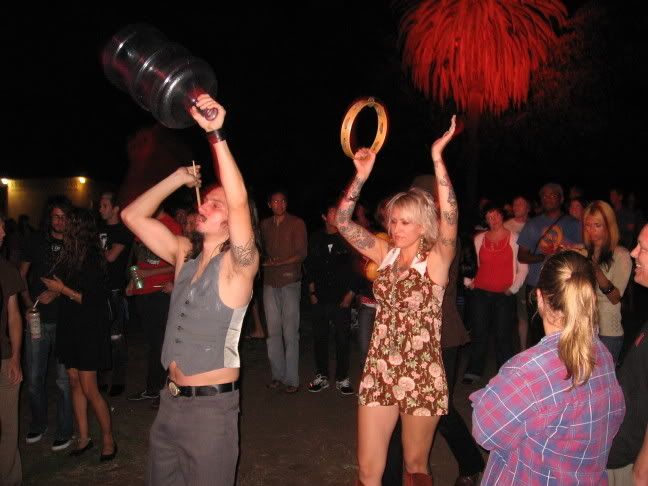 joey guevara & molly approach stage via crowd iSociety! @ Sessions Fest 2006

iSociety! is awesome. Not only are they talented as individual musicians, they have a cohesiveness as a band. Perhaps it's the combination of having alot of people who have been in other bands, bands that have played alot and done well? And, you know, they play afro beat. It's great outdoors, in the san diego night. There's an energy to it that connects to the spirit out here; a spirit belied by the negative stereotypes about southern californians and their culture.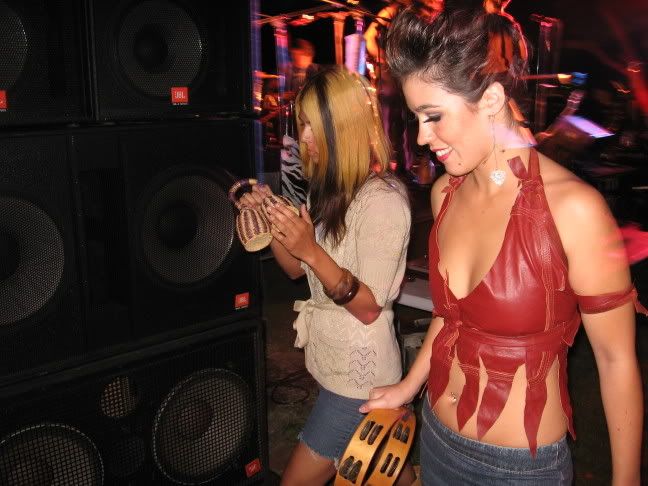 back up singers approach stage- hotness!

Come for the back-up singers; stay for the music... Mollie- pictured above used to play in a band with... the red head from the glossines? I'm blanking on her name- and the name of the band. anyway- the iSociety! is interesting to watch.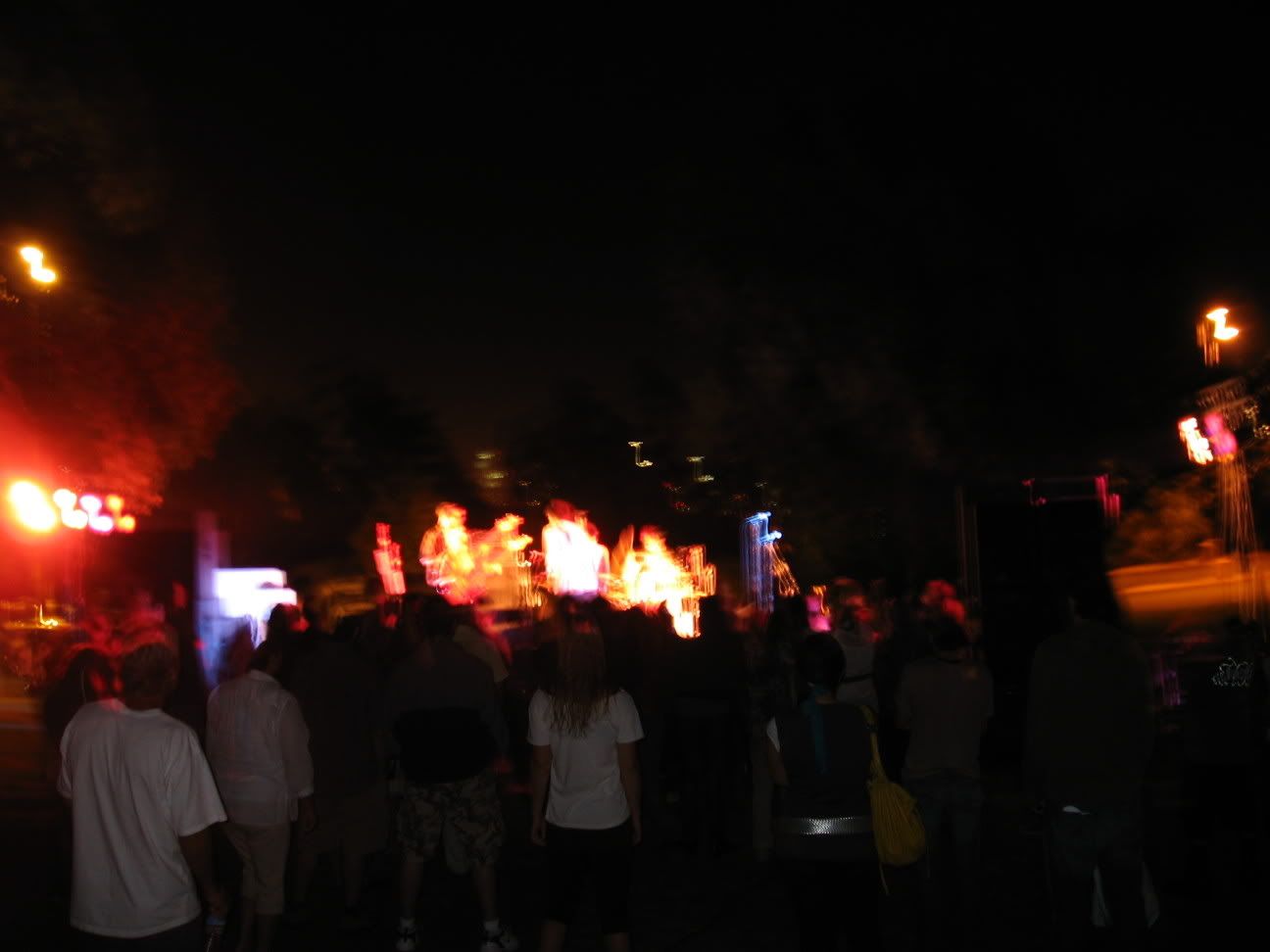 alot of people were there- 250 or so. Sessions Fest 2006

We had a good turn out. The response among the larger (i.e. non myspace) community was quite positive and offers of corporate sponsorship are "pouring" in. The Golden Hill Block Party will be a smaller, more inimate affair. It is on October 28th- saturday. Confirmed acts include iSociety! and Fifty on Their Heels. More will be confirmed shortly.


iSociety!(myspace)